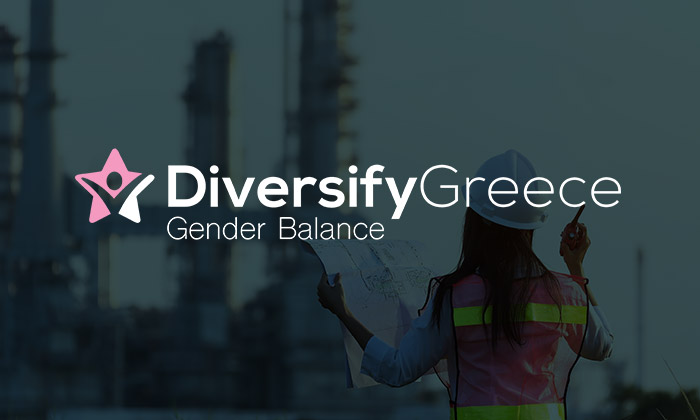 About us
Diversity and inclusion have been the subject of increasing attention over the years, with a growing body of evidence demonstrating the benefits of increased gender diversity for both corporations and economy. Diversity has also been a major discussion point for the energy industry, which is widely regarded as one of the least gender diverse parts of the economy. Despite the increasing efforts, as well as the rise of the Environmental, Social and Governance performance as a key driver of shareholder support, women are still underrepresented, and especially at higher echelons.
Diversify Greece - Gender Balance is one of the recently launched pillars of the Greek Energy Forum, focusing on raising awareness as to the lack of gender diversity in the energy industry in Greece and contributing to women's empowerment in the sector.
Our aspiration
Our ambition is the development of a platform which will foster dialogue and share international best practices and reinforce the case for change forward, with the ultimate goal to build a truly inclusive environment in the Greek energy industry.
Research project
We are currently working on a research project, conducting both a qualitative and quantitative analysis which will help us develop a better understanding of the current baseline of the gender balance in Greece.
The findings have not been very encouraging so far, with women remaining significantly underrepresented in the sector, while the gap widens with seniority. Speaking of the latter, which is the UN theme for the International Women Day 2021, after analysing data for 32 companies and organisations actively involved in the energy field, our findings show a mere 12% representation of women in top management positions in the Greek energy sector, significantly lower than the already low global average of the industry which stands at 17%.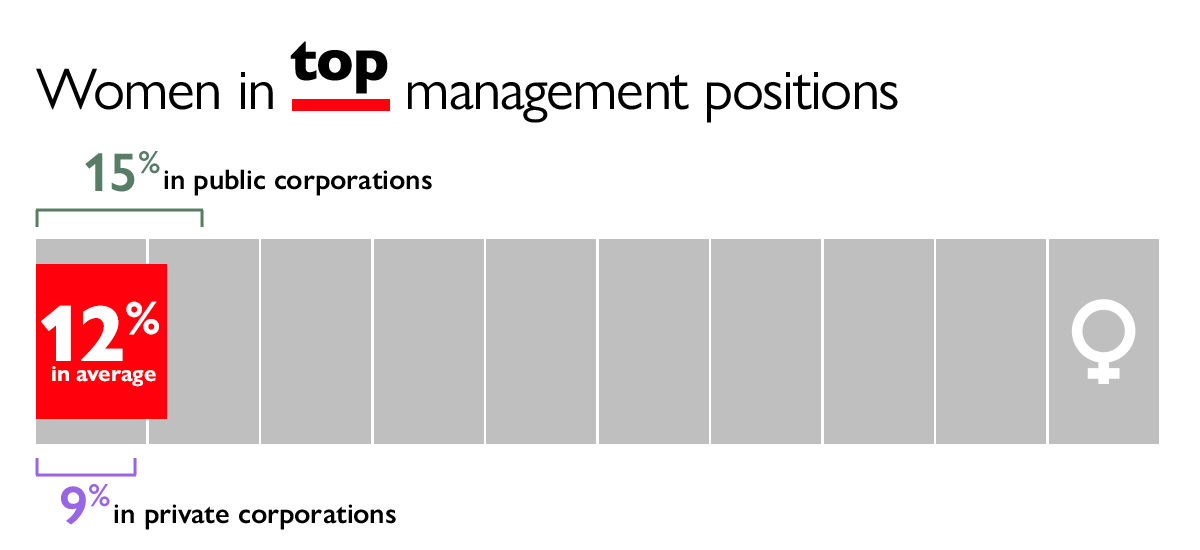 Digging a little deeper into the data, the representation of women in Greek corporations where there is some form of state participation seems to be higher, at 15%, compared to the private sector where the presence is just at 9%. A striking finding has been the fact that, in almost half of the companies in the sample, top management roles have been exclusively comprised of men, while almost half of the women in senior management positions have non-Greek origin. The latter is also the case for the two only women in the sample that occupy the position of CEO/Chairman. Another noteworthy point has been the fact that half of the women identified in the sample (50%) are mentioned as members of management boards without a particular role assigned, with the second most popular position being that of the general advisor/director (25%).
Media
Read below our media engagements
Meet the team