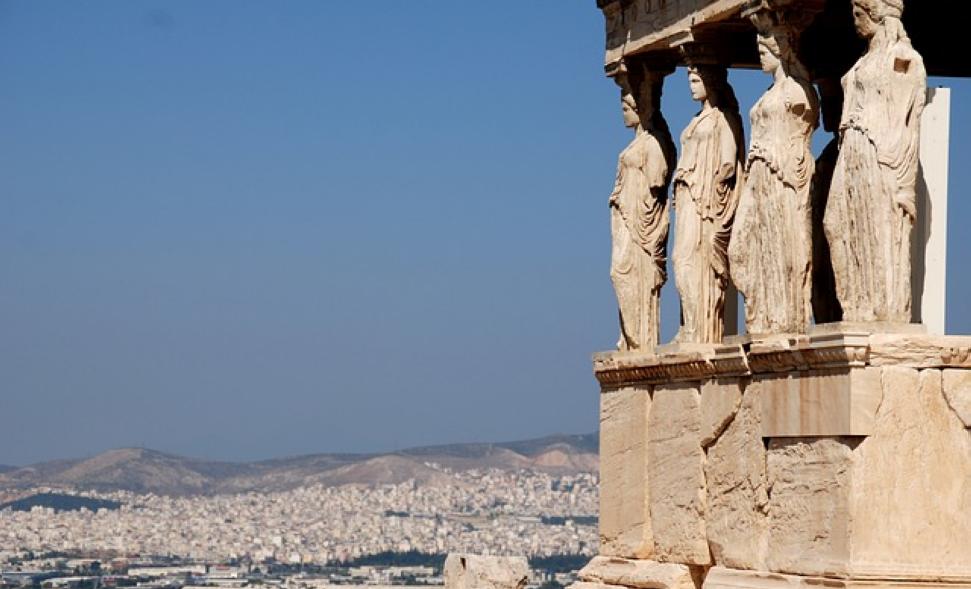 Greece has featured heavily in economic headlines in recent times, sadly for all the wrong reasons - a deep recession (GDP down 25% over the last six years), heavy unemployment (28%, while youth unemployment is almost 50%) and unsustainable public sector debt (180% of GDP). Moreover, there was even talk about a possible exit from the Eurozone and even the EU (Grexit – remember that?).
We can point to many factors that led to the current situation, but perhaps the single most important one has been the Greek public sector, which is not only huge, but also highly unproductive.
This doesn't just mean the civil service, but also numerous state-owned companies in transportation, infrastructure and healthcare among other things. I had first-hand experience of working in such a company myself, as CEO of the Operating Company of Greek Railways.
As I discovered early in my tenure, Greek Railways was typical of many public sector companies in that its structural and governance issues were ignored for far too long, mainly due to a lack of political will and a strong resistance to change, especially by very powerful unions. As most of them operated as monopolies in their sectors, it was no surprise that the EU/IMF/ECB creditors highlighted the need for deep structural market reforms - including separating generation and distribution energy companies, enabling private utilities to enter the market and opening-up closed professions such as pharmacies and law firms.
Some of these companies are currently being privatised in a dramatic effort by the state to reduce public debt as well as to improve current account balance. This raises the question of whether international businesses should consider investing in or acquiring these companies.
It's a tough question, given that these companies are characterised by:
An aging workforce lacking the skills needed to compete in today's market place.
Lack of leadership, especially by their government-appointed boards and senior managers.
Lack of ownership, especially by their middle managers.
Lack of performance management, as public sector jobs are for life...
Poor governance, as boards are directly controlled by the political parties in power.
Technophobia, as many have yet to embrace the internet and get on board the digital bus.
Coupled with the notorious Greek bureaucracy, it is hardly surprising that the privatisation programme has not progressed as fast as originally anticipated. However, some recently completed transactions (e.g. Cosco's successful bid for the Port of Piraeus, or the sale of 14 Regional Airports to Fraport consortium) have indicated that there are some attractive investment opportunities to be captured.
PRIVATE SECTOR BROWSING
The private sector on the other hand has traditionally been a more fertile territory for business, as many UK companies already have a significance presence, either through their local subsidiaries (eg professional services) and/or via local partnerships (eg retail). More such opportunities could emerge in the future as most private companies in traditional industries (eg banks, construction, industrials and telecoms) have been hit hard by the recent crisis, especially those which historically relied on doing business with the state.
In response, they have explored various ways to manage the crisis including aggressive debt restructuring, cost-cutting and job reductions, as well as diversifying in new sectors. Further consolidation and more M&A are expected - and only the fittest will survive.
Perhaps the most attractive business segment for any companies seeking to do business with Greece are the small, family-owned companies operating in sectors such as agriculture, small retail, tourism and professional services that are the backbone of the Greek economy. There is also a new trench of companies which have emerged in highly productive, niche sectors such as renewable energy, pharma and high-tech.
Most of these SMEs have faced massive challenges in the local market place and have been severely affected by the recently imposed capital controls. Survival has been their top priority and many have adopted new ways of doing business (eg e-commerce), increased productivity, enhanced international perspective and stronger professional management skills (eg digital marketing).
They are now seeking to add further value to their businesses (such as adopting organic practices in agriculture), increase exports and expand into new markets, possibly by attracting much needed development capital. Professional training in areas such as international marketing, leadership development for key executives and stronger corporate governance of their boards would also be essential to achieving success going forward – not least because it will give investors confidence as to their professionalism and commitment.
Implementation of the agreed creditor structural reforms and a change of the political mindset towards a growth agenda could present significant investment and trading opportunities for UK firms seeking to do business in Greece.