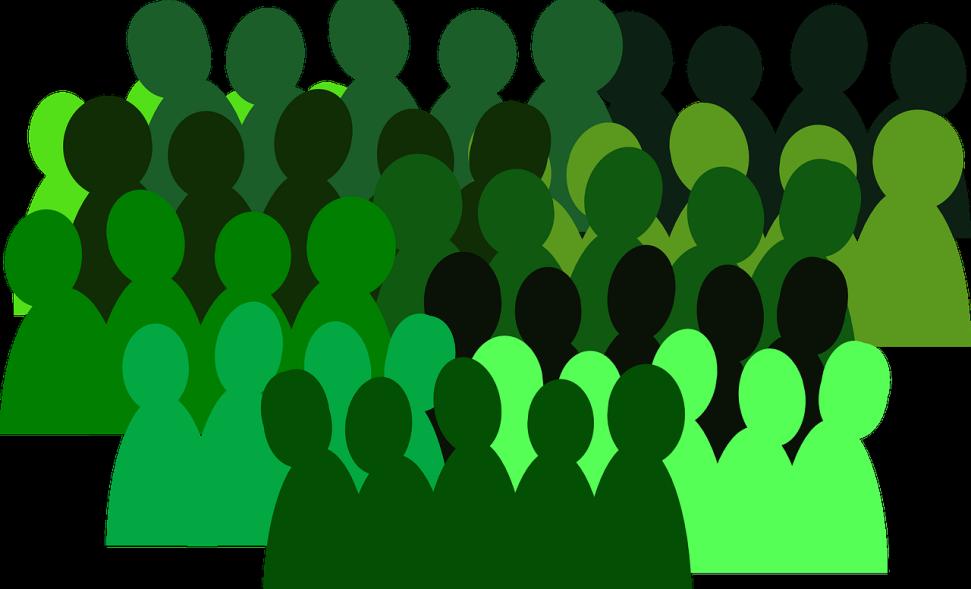 Amid the coronavirus induced crisis, Europe is striving to keep the momentum around the ambitious new green growth strategy set out in the European Green Deal, paving the way for reaching Europe's climate neutrality and economic sustainability objectives. Policymakers are trying to reinforce Europe's climate commitments, as green recovery plans are being developed both at the EU and at the national level. At the same time, there is a growing political will to ensure that Europe's recovery programmes address not only the economic dimension, but also the social dimension of the transition to climate neutrality.The energy sector has been undergoing a profound transformation for years now, but today the tectonic shifts within the sector are coupled with the pressure to adapt to a new business environment in times of an unprecedented economic crisis and a prolonged period of uncertainly.
What is clear however, is that the current crisis may have long-lasting impacts on all sectors across the EU economy, including that of energy. At the same time, changing consumer behavior, rollout of energy efficiency measures, as well as the development of the circular economy, clean mobility and the bio-economy are set to create new, local, high quality employment opportunities.
Exponential inclusion to meet exponential disruption
The post crisis recovery and the continued transformation of the energy sector will inevitably have a structural impact on its labour market and beyond. Creating a suite of innovative solutions and business models to facilitate the transition to a climate neutral economy requires attracting a diverse talent pool.
This means that today, more than ever, we need to work on developing and harnessing talent, not least by way of improving gender equality and diversity in the energy sector in Europe and the industries that are linked to it.
The added value which could be brought by boosting inclusion in Europe's energy industry, as well as supporting female leadership is clear. Gender diverse companies are 70% more likely to capture new markets and 75% more likely to get innovative ideas to market.
Apart from that, there is strong evidence that firms with women on board tend to perform better than those that have less gender-diverse boards, and companies with more gender-diverse boards tend to have higher credit ratings. More specifically, research shows that companies with at least 30% women leaders end up raking-in 6% higher net margins.According to Morgan Stanley's report "How Gender Diversity Enhances Society", companies with a higher percentage of women in executive positions have a 34% higher total return to shareholders than those that do not.
Studies also find that a better gender balance contributes to the improvement of working conditions for both men and women, with positive effects on well-being, work culture and productivity.
Mind the gap
Currently, women represent about 32% of workforce in the renewables industry. This percentage is only slightly higher a percentage compared to n the traditional oil and gas industry, where women account for only 22% of workforce.The studies carried out by the International Renewable Energy Agency (IRENA)suggest that women in the renewables industry are more likely to be employed in lower-paid, non-technical and administrative positions than in technical, managerial or policy-making roles.
What about clean energy innovation? Women are listed in less than 11% of patent applications related to clean energy technologies and solutions.
When it comes to leadership in the energy sector and gender representation in the C-suite, the numbers are even more striking. On the whole, the total share of women representatives at board level across the industry is no more than 7%(compared to 21% participation in finance and communications companies).
These figures are in sharp contrast with the fact that women represent more than half of university students, and almost 50% the workforce across the world.
A gender gap in the decision making in energy and climate is present not only in the private sector, but also in the public one. According to a study which covered 72 countries across the globe, women represent only 6% of ministerial positions responsible for national energy policies and programs.In Europe, women hold about 25,6% of high-level decision making positions in the environment, transport, and energy sectors.
Leading academics in the field point to the "enduring legacies of women's traditional exclusion from the energy sector,"such as lack of equal access to information about employment and industry trends. Addressing the barriers that women in the sector face across the areas of employment, leadership, innovation and entrepreneurship will require action across the public sector, businesses and academia. This includes boosting top leadership commitment to gender equality and equal professional opportunities, as well as mentoring and pay equity.
Universities and executive education providers also have a key role to play in addressing the gender equality gap in the sector. They are the ones preparing and encouraging women to become innovative entrepreneurs driving energy businesses, climate initiatives and the policy agenda of tomorrow.
Way forward
Navigating the disruption across the economy, leading green recovery and accelerating the pace of energy transition in Europe will require fully unlocking Europe's talent and ensuring equal professional opportunities for all Europeans.
The Commission President, Ursula von der Leyen, took action to address Europe's equality challenges and mandated the development of the EU's first ever Gender Equality Strategy. Building synergies between the upcoming strategy and the European Green Deal could be a stepping stone for improving gender equality in the field of energy and climate across Europe. Policymakers, the private sector and academia would have to be mobilised towards this common goal through platforms for dialogue and best practice development and exchange.
Improving gender equality and diversity across the energy industry, and the energy and climate policy decision making roles can clearly not be a quick fix. But it is a long-term policy and a business imperative for Europe in order to deliver just, resilient, sustainable and inclusive green growth and to achieve climate neutrality.
---
4 WISE (Women in Solar Energy), Women employment in urban public sector, 2017
5 Renewable Energy: A Gender Perspective, IRENA, 2019
6 Ibid.
7 International Energy Agency, Gender diversity in energy: what we know and what we don't know, 2020
8 Wood Mackenzie, "Can women speed up the energy transition?" 2019
9 Ibid.
10 IUCN-USAID, "Women at the forefront of the clean energy future", 2014
11 European Institute for Gender Equality, Gender in environment and climate change
12 Bipasha Baruah, Addressing the diversity challenge in energy sector recruitment, 2019