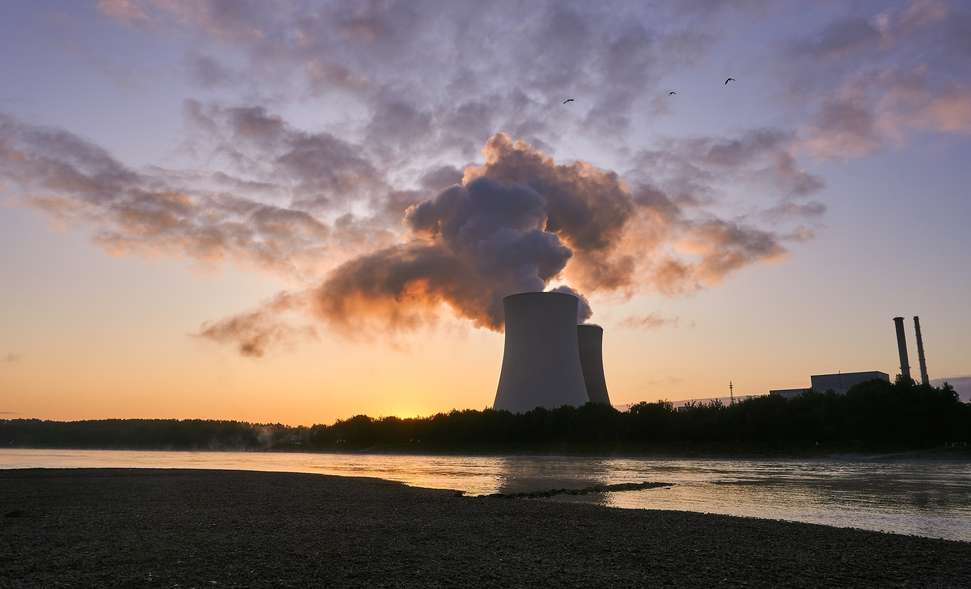 Today's focus on climate commitments, while ensuring energy security and affordability, seem to have created a new momentum for nuclear energy. The latest global developments, especially following Russia's invasion of Ukraine, have made many governments rethink their energy strategies and reconsider the role of nuclear energy as they seek to diversify their supply mix and decarbonise their economies.
Momentum for the deployment of nuclear energy seems to have re-emerged in Albania too, following recent news about the construction of a nuclear power plant in cooperation with Italy. The country does not own any nuclear plants but has shown interest in the deployment of nuclear energy as a new vector in an attempt to enhance its energy security.
The idea was first conceived about 15 years ago, with the Albanian government considering the construction of a nuclear power plant that would not only meet the country's own energy demand needs, but also export excess electricity to other Balkan countries, as well as Italy via an underwater cable. Italy, which phased out its own use of nuclear energy following a referendum in 1987, as well as Croatia were allegedly interested in the project. However, plans regarding this never materialised.
In pursuit of nuclear energy
Nuclear energy is considered an important low-emission source of electricity. Today, it represents the second-largest source after hydropower at a share of about 10% of global electricity generation.
Over the years, countries in Europe, North America, and Asia have turned to nuclear energy to strengthen their national energy security by reducing exposure to imports. Nuclear energy can deliver significant volumes of electricity. A single large-scale reactor can produce more than 1,600 MW of power, the largest of any technology, while, by comparison, hydropower, with the next largest capacity, can produce up to about 800 MW (IEA, 2022). Nuclear energy's potential to contribute to the decarbonisation of the power sector has also added to its popularity.
Considering these favorable attributes, the deployment of nuclear power could contribute positively to the energy security of Albania. The sustainability of the country's power supply has become one of the key national challenges as Albania remains a net importer. Its power sector relies almost entirely on hydro, which makes it vulnerable to weather patterns. As such, nuclear energy could complement the leading role of hydropower, contributing to the secure operation of the system and helping to avoid power outages which have a socio-economic impact on the country and its citizens.
The capital cost burden
However, when considering the financial feasibility of such a project in Albania, things might not look that encouraging. Nuclear plants are large complex construction works, requiring significant workforce, huge amounts of steel and concrete, and several systems to operate. Due to their complexity, they involve long lead times at an average of around 7 years - although timelines can vary widely - and they often show a poor record of on-time delivery.
These make nuclear plants highly capital-intensive, with costs for a single reactor installation ranging from USD 4 to 10 billion, which can explain why nuclear projects have historically required some form of government support. In the case of Albania, though, the government's capacity to finance such a project is seriously questioned as these costs can translate to up to half of the country's GDP. Also, for a country like Albania, with no previous nuclear programs, such projects can carry substantial risks of cost overruns and delays, which can further affect the total cost of such an endeavour.
Lack of domestic expertise and regulatory framework
The involvement of foreign investors could help – to some extent - mitigate some of the financial and construction challenges for a country with no previous experience in building and operating nuclear plants. However, it is still imperative that Albania develops its domestic expertise and invests in the human capital required for the safe management of such a venture. As put by the International Atomic Energy Agency (IAEA), "the responsibility for safety cannot be delegated to another country or organisation."
Developing the right regulatory and legal framework, which is also currently lacking, as well as establishing an independent regulatory oversight are important prerequisites for the safe operation of a nuclear plant, as well as to boost public confidence. Safety and the potential for environmental damage caused by the radioactive waste produced are also crucial for the safe deployment of nuclear energy.
The ability to secure and stockpile uranium, the primary fuel for nuclear reactors, as well as develop an effective program for handling nuclear waste are challenges that the government needs to further consider seriously.
Building a Resilient Energy System
Ultimately, improving energy supply to bolster Albania's economic development and growth will require a diversified mix of energy sources. A focus on the deployment of cleaner forms of energy should also be pursued at the same time. While the role of nuclear power is not excluded, the government should aim to develop an energy masterplan that is coherent with the country's broader economic, social, and environmental circumstances.
Due to the current barriers for the deployment of nuclear energy, there is a stronger economic and strategic rationale to prioritise less capital-intensive and faster-to-adopt alternatives, such as wind and solar energy, than building a nuclear power plant. This provides the government with a quicker, more versatile approach to tackle the long-standing electricity supply issues and build a more resilient system.
Opportunities for renewable resources are extensive in the country. According to IRENA's Renewables Readiness Assessment report (2021), the country enjoys some of Europe's highest number of sunshine hours per year, while possessing significant cost-competitive wind potential. As investment in wind and solar increases, these sources can start providing an increasing share of power generation and compliment the use of hydro which can act as a dispatchable baseload resource. Hydropower has significant operational flexibility and storage potential and could contribute to a robust energy system as estimates show that approximately only one third of the nation's hydropower potential has been developed so far.
Over the medium to long-term, once the right groundwork has been laid out, Albania could reconsider the inclusion of nuclear energy to its energy mix portfolio to further support its vision for improved energy diversification and security.