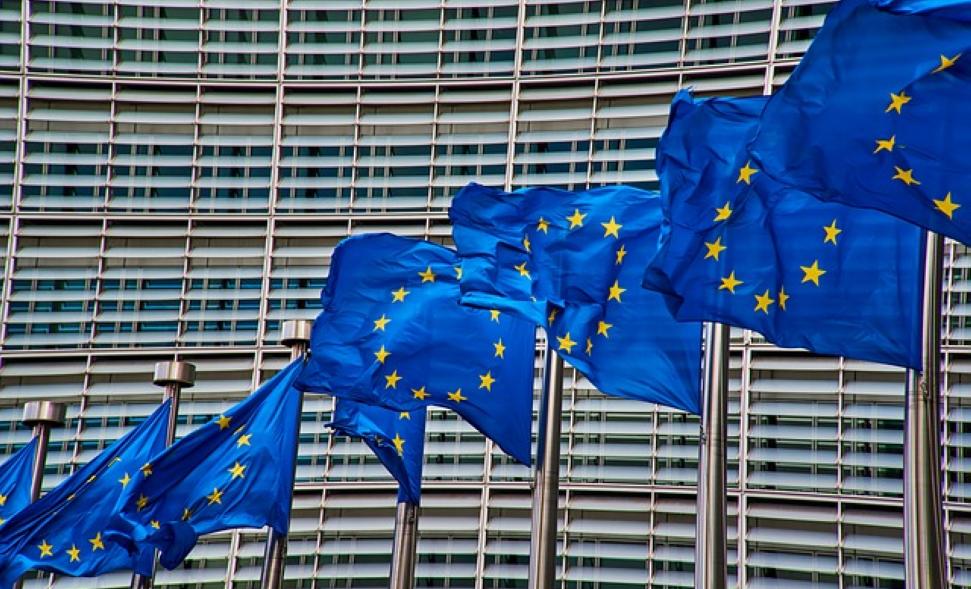 Olivera Dražić-Gaubert, a former member of the GEF Steering Committee, is a prime example of a successful business woman coming from Serbia. After 14 years in BP, she currently works at Fuels Europe, an industry association of 41 energy companies, in cooperation and relations with EU institutions. Among other things, we talked to Olivera about women in business, the future of young people starting out on their careers, her view of her native Novi Sad today and how friends and family see her, after around 20 years spent in Western Europe.
You have succeeded in a world in which succeeding is difficult, especially for a woman. What has been more difficult – persuading others or persuading yourself that it is possible to rise to the top, because this is what hinders Serbian businesswomen most often?
Olivera Dražić-Gaubert: I've been climbing my way up very slowly and setting out on that way up was harder still because it was happening in the late 90s. Positive moments have often been disturbed by the fact that I come from Serbia, and being from our country was not in fashion back then. Nevertheless, my optimism has won. Early in my career, I did not notice major differences between women and men so I never thought about it; what mattered to me only was to be a professional and I felt it would pay off eventually. I think that as soon as I convinced myself that I can, others became convinced of it as well. Yet, I must admit I often enjoyed support from the management.
What advice, based on your own experience, would you give to women embarking on their careers now?
Olivera: The women who work, behave and dress professionally have great chances of doing a job they love. For me, a career is successful if you love your work. I am aware that this is easier said than done, especially today when the economic situation is very harsh. In any case, the work will pay off eventually, whether you are a women or a man.
You work for organisation Fuels Europe. How would you explain to the readers what you do, in simplest terms?
Olivera: Fuels Europe is a sort of trade association for energy, in which all energy companies with refineries in the European Union jointly monitor European laws and changes. My job covers the relations of Fuels Europe with EU institutions regarding energy issues which concern the future of European refineries. For those better informed, I am a lobbyist.
You have worked with British Petroleum long. What would you highlight as the most important experience you gained in one such oil giant?
Olivera: I've worked for BP for 14 years in Paris and Brussels and I often travelled all over the world. Most of the career I spent in Brussels where I was in charge of relations with EU institutions, but also with state bodies in various European and other countries, mostly in relation to gas pipelines and energy diplomacy. I was so lucky to work with some amazing people at BP, but outside the company as well. BP gave me the broadness; I met people with various experiences from various countries with whom I still maintain contact. I learned a lot about the energy sector only when I started working for BP. My boss for many years in Brussels taught me much through his own example. From my British colleagues I learned diplomacy. The greatest one, however, is the three-year experience on the Southern Gas Corridor, during which the road took me to Azerbaijan, Georgia, Turkey, Greece, Albania, Italy, even in our region.
You've worked a lot on this company's cooperation with EU institutions. To what extent is the EU administration efficient and flexible in communicating and collaborating with businesses?
Olivera: My experience with the EU institutions is very positive, but certainly there were all kinds of situations. In Brussels, everyone wants something and the institutions must dedicate time to all of them. That is not easy at all. If you come with a list of things you don't like, the doors will open for you once, but not twice. However, if you come with a list of topics as well as potentially constructive solutions, you will make friends who will be there to hear what you have to say. Sometimes the outcome will be positive, sometimes negative. In Brussels, almost everything is a matter of compromise and this requires everyone to understand the context. All this means that the administration is efficient and flexible as long as you are efficient and flexible as one of the stakeholders.
How can Serbian companies and individuals use the opportunities offered by science research in the EU?
Olivera: I think it is very important to be well-informed and to know the right people. Networking is the number one lesson.
How accessible is the EU market to our commerce and can Serbian companies be competitive in this strong market, in your opinion?
Olivera: I am not an expert nor am I well-informed about successes of Serbian companies in the EU. There are good companies and good products in Serbia. There is no tomato like ours, and I don't say that only because I'm nostalgic. Not to mention yoghurt or Plazma. Again, it is important to be informed and to know people who can help you with various administrative barriers. I also believe various partnerships can help too. When there is will, there is a way, so I believe our companies have good prospects both in the European and the global market.
Considering the crisis that is shaking the EU too, is it more difficult for young people to launch a career and find employment? Is there a future for them in the EU?
Olivera: Yes, it is a big issue for young people, as well as for those a bit older. I'm a born optimist, but I don't like the situation in recent years. I don't see where all this will lead us. But we cannot sit down and wait, or we will miss the train. There are advantages for our people in the EU, but there are barriers as well. Our greatest advantage is education and our people I've been meeting abroad are really great. Another advantage is our adroitness, which is regarded as a special virtue abroad. As for the obstacles, the biggest barrier is employment papers, even for internships. As for the future of the young, all that is rather individual and varies from person to person, but it also depends on a number of circumstances.
What is the best advice you can give to young people in Serbia, both to those who wish to build their career in their native country and to those who would like to try to realise their professional potential abroad?
Olivera: When competition is fierce, it is vital for every individual to ask themselves what makes them different from others, whether in Serbia or abroad. Owing to that, I got my first internship in Paris. I had been applying with Anglophone companies knowing that I spoke better English than the French people. Uniformity is often sought after, especially in our society, yet for a successful company or institution it is important to have a "variety of mindsets" because it enriches them. Being an untried professor of French, I recommend to all young people to study foreign languages in addition to obtaining various other certificates and experiences, whether they work in Serbia or abroad. This will open some doors. Apart from our language, I'm fluent in French and English and I speak Russian and Italian. I've been thinking also that it's high time I started learning Flemish (Dutch), since I've been living in the Dutch-speaking area for 12 years now.
You've lived in Serbia, in Novi Sad. How is everyday life different from the one you lead in Brussels today?
Olivera: Are there any similarities and what are the greatest differences? It is hard to compare the similarities and differences of everyday life after 19 years of living abroad. I went to Paris as a student and the life of a student in Novi Sad and a student in Paris was similar, at least back in those days. The differences are probably greater when you are employed, especially when you have a family. A working day (even for kids at school) lasts from morning till evening, so your spare time is only in the evening and that so only unless you go to a business dinner. For us, foreign nationals, it is even more difficult as there is no family to help us with the children. I'd say the greatest difference lies in the fact that I have to organise my time very well much in advance, so I miss the spontaneity of our country often. There will probably be more and more similarities, as I see that in Novi Sad people with foreign clients must adapt to the European business hours. As for leisure time, what makes living in Brussels richer is the fact that it's a distinctly international city in which you can meet people from all over the world, which is one great treasure.
Do you visit your hometown often and how do you see it today? How much have Novi Sad and the people you know changed, and how much have you yourself changed?
Olivera: I come two, three times a year either to Novi Sad or Žabalj, where I'd lived until I was 11, and people from Serbia often visit me in Brussels. Staying in Novi Sad is always pleasant for me because it charges up my batteries. All cities change, so does Novi Sad. I like progress which goes hand in hand with tradition. Novi Sad has great potential, but every individual must take care of it. I am aware that this requires financial means, but much can be done if there is good will too. Good changes need good examples. As for the people, we all change in time no matter where we live. I have probably changed more than my friends have, because I've lived in Paris for seven years, then in Brussels for 12 years, which quite certainly had an impact on my life experience. Nevertheless, whenever I meet my friends I've known since the elementary or secondary school, we have great time and we understand each other like we are together all the time.